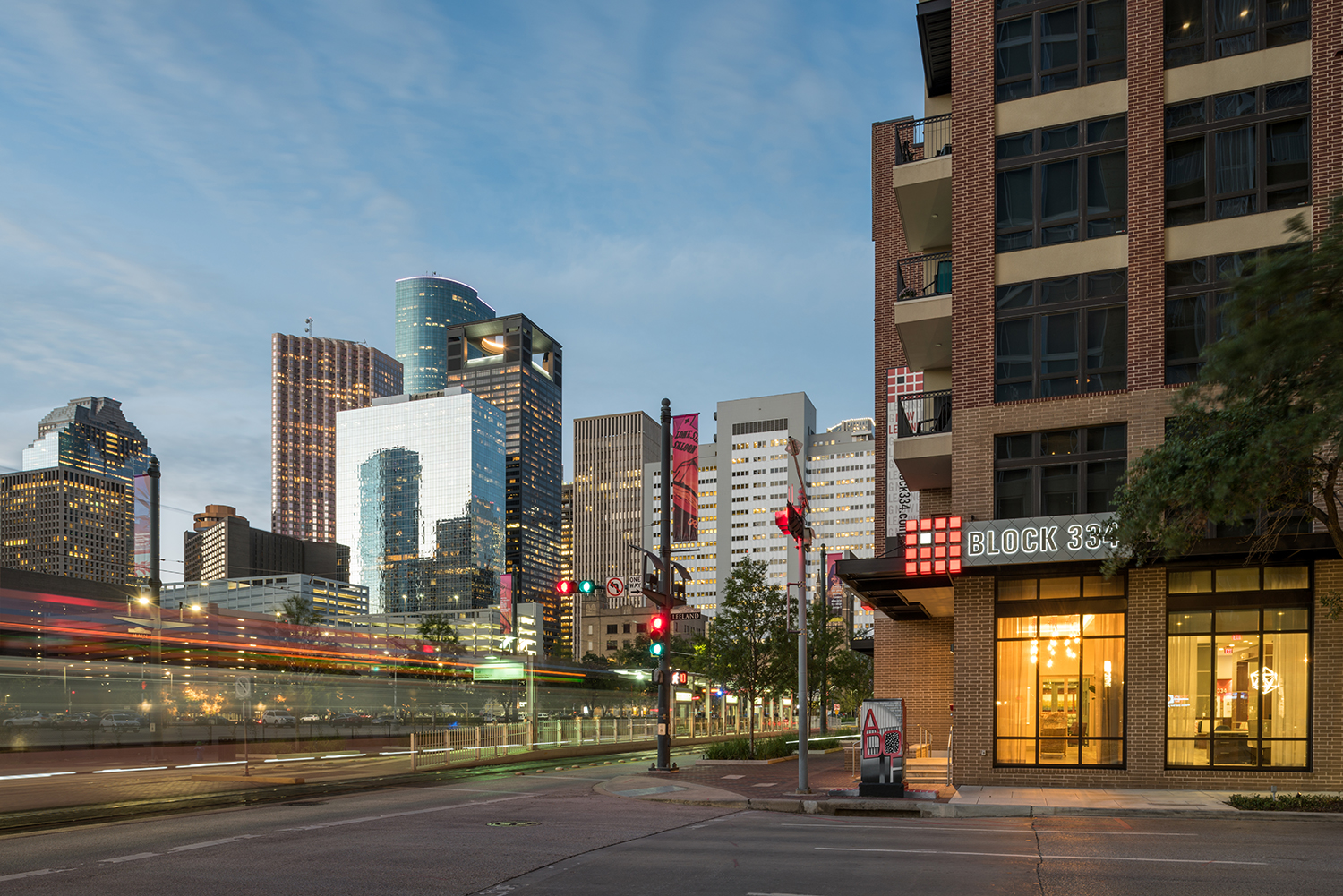 HISTORICAL DISPLAYS
During excavation of the site on which Block 334 is built, several large architectural artifacts were unearthed, including a massive beam now on display in the community's vestibule. Research by TPA into the history of the block led to discovery of an elite, silk stocking district anchored by Central Christian Church from which the beam was recovered. The neighborhood was home to many Houston movers and shakers of the time, including the grandfather of James A. Baker, III.
TPA also researched the history of multiple bottles found at the site. Significant specimens included Mrs. Winslow's Soothing Syrup, subsequently named by the American Medical Association as a "baby killer," and Dr. Tichenor's Antiseptic believed to be the first antiseptic used during surgery in the Civil War.
Custom cases were designed by TPA to display the artifacts. Acrylic and aluminum graphics, hung on a faux brick and plaster wall, were created to tell the history of the affluent neighborhood.